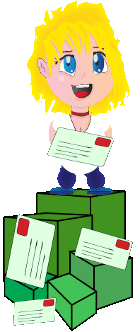 There is no reward program. Please note that we never contact users directly unless they contacted us first.
Pen pals directory
This page provides a categorized list of all the penpal ads submitted/updated during the last nine months. If you want to find older ads please use the search function.
You can also place your own penpal ad for FREE. Click here.
December 2013 to March 2014
August 2013 to November 2013
April 2013 to July 2013