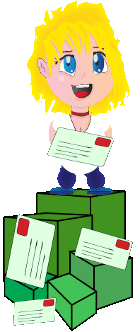 Sassociations -- Latest Ads
Page 1 ( 1 - 20 of 100 )
1 - Augusto Díaz, MD (36/M) - 2019-05-26 19:27:31
Brazil
Email:
Languages:
Spanish & English
Hobbies/Interests:
Surfing the Web, Buying Stuff. Also to Read. Good Food.
Introduction:
As Know As: Turtle. Your Only Neurodiverse River Journey Of His Mind`s Perception`s. You`re a professional of anything? Hit that inbox up! P. S. Not related to any spammers. Care on what to look for.
Updated since 2019-04-07 21:15:52
2 - Lora B Cook (67/F) - 2019-05-26 18:31:30
United States
Email:
Languages:
English
Introduction:
I only want snail mail. No men or prisoners. I just want friendship I love to read,,, play computer games, enjoy having grandkids over,, I would like pen pals from different countries
Updated since 2019-05-26 18:11:33
3 - Freeman Luqman (45/M) - 2019-05-26 17:23:42
Nigeria
Email:
Hobbies/Interests:
Reading and Cooking
6 Alasalatu Street
Off Isolo Road
Mushin-Lagos State
Nigeria

Introduction:
I'm a hard-working but equally hard partying man. I enjoy meeting and being around people. I'm at my best when I'm having fun with people who make me laugh (because that's what I do most often... laugh). I enjoy snuggling up with someone, watching a good movie, almost as much as I enjoy a good party. I guess you can say I'm a romantic at heart: the thrill of having those nervous butterflies... ooh! Just for fun, I party, read, surf the net, waste my time watching movies and listen to music. My taste in that happens to range from rave, hip-hop, R&B to your romantic oldies. So, that's me in a nutshell... Honesty. That's all I basically want from my ideal match. If nothing else then just be honest. He should obviously be caring, sweet, know how to treat a man. It doesn't matter what his hobbies & interests are, as long as he's willing to spend some time doing what I like as well. i will be happy if you could allow me to prove my self to you thanks, so_freemen@ yahoo. com +2348028148896 call me if you care to know more about me just like i really want to know better of you.
4 - Griffith A. Gabriel (27/M) - 2019-05-26 16:58:32
Ghana
Email:
Languages:
English
Introduction:
Hello, Greetings to you all.. My name is Gabriel. I'm a caring, kind and simple guy. In this world, everybody needs somebody to share ideas with, encourage, share special moments with and so on.. I would like to meet new friends to share with them everyday experiences, ideas, fun and more :) I love to do research, study online & wish to learn other cultures by making new friends. I wanna meet friends from all over the world irrespective of your country, age, color or whatsoever. We are all one people with the same red blood circulating in our systems. Just send me an email now and i will respond as soon as possible. I also like snail mail. its actually fun to receive letters with handwriting from friends. Just drop a message with a little self description if you find me interesting and let's start from there.. Waiting to read your email soon. Thanks!! Gabriel :)
Updated since 2018-02-20 13:20:15
5 - sarah (13/F) - 2019-05-26 16:51:05
Email:
Introduction:
hi im sarah, spanish girl living in ireland, message email or kik sarahnoire
6 - mubarak (48/M) - 2019-05-26 12:44:20
Pakistan
Email:
Languages:
English & Other
Hobbies/Interests:
reading music nature culture travelling fishing
Introduction:
i am looking for a female friend who is open minded free and frank to exchange emails with, i am willing to discuss any thing you like, and i love discussing past experiences and fantasies.
Updated since 2019-05-25 02:54:55
7 - Shawn Hornick (30/M) - 2019-05-26 08:32:52
United States
Email:
Languages:
English
Hobbies/Interests:
Anime, Videogames, Marvel&DC Comics, Harry Potter, Star Wars, Dr. Who, The Walking Dead, Reading, Writing, Roleplaying, Manga, Pokemon, Digimon, Bonsai, Buddhism, Cryptozoology, Swapping, Dungeons and Dragons
Introduction:
Well here I am yet again, just shy of my thirty first birthday trying to find a long term pen pal. From England, Ireland, Scotland, Australia, Russia, Canada, or even in the United States. A male or female pen pal that loves to write, and shares the same common interests as I do is what I'm looking for someone who isn't afraid to get to know someone if we click expect your letters to be 3 or 4 pages 😂😂 and maybe send trinkets and a possible face to face meeting one day. Well I'm single and prefer my new potential pen pal be the same but it isn't required. My real name is Shawn I can be kinda shy at first but really sweet and awesome once you get to know me. My likes and interests are posted above I know I should probably type more but I don't know what to say about myself so I'll just wrap it up here. And please NO ROMANCE SCAMMERS OR INMATES
Updated since 2017-12-31 15:26:30
8 - Masauko Kalumbi (42/M) - 2019-05-26 05:24:11
Malawi
Email:
Languages:
English
Hobbies/Interests:
Playing and watching football (am a fan of Liverpool), watching movies, listening to music, reading, and loving animals.
Introduction:
I would like to have anyone as my penpal.
9 - Masauko Kalumbi (42/M) - 2019-05-26 05:22:56
Malawi
Email:
Languages:
English
Hobbies/Interests:
Playing and watching football (am a fan of Liverpool), watching movies, listening to music, reading, and loving animals.
Introduction:
I would like to have anyone as my penpal.
10 - Colin Howard (31/M) - 2019-05-26 04:53:09
England
Email:
Languages:
English
Hobbies/Interests:
computers making friends
8 first street watling bungalows
consett
co. durham dh8 6hn
England

Introduction:
Hi my name is Colin im from England im single live on my own never married looking for new female friends leading to relationship must be none smoker. I like making new friends with females only. I enjoy TV, Photography, music films socialisin If you wish to be my girlfriend then I love to hear from you from anywere any age. genuine replies only. write or email. Females only I am a nudist love to masturbate
Updated since 2018-09-11 04:15:08
11 - Naya (52/F) - 2019-05-25 23:24:57
Canada
Email:
Hobbies/Interests:
handwritten letters, mail art, swapping, animals, nature, fitness, travels, space, science, music, movies, and lots more!
Introduction:
Penpalling has been a big passion of mine for many years already. I was very lucky to develop some amazing friendships through postal mail, but I'm open to a few new ones right now. I'm looking for FEMALE friends only, women of different ages who enjoy handwriting and decorating their letters. I think it's almost magical to send and receive extraordinary looking mail that instantly puts you in a good mood. The length of letters is not important to me, but I do care about interactive conversations, sincerity and willingness to share. I enjoy making long lasting real friends through beautiful postal mail. If you wish we can also swap postcards, stickers, and other small stationery that fit in the envelope. I always enclose something special with my letters and I enjoy sending small gifts for birthdays or other important occasions in my penpals' lives. I do not collect anything myself so it's just pure fun to swap something along with the letters. I'm a very versatile, open- minded, positive person with many interests. I'd love to hear from like-minded women that care to become good friends for life. Please e-mail me for my postal address and tell me enough about yourself to make me interested in you too. I'd also like to know where you live and why you enjoy penpalling. I'll only reply to women with whom I feel a special connection. I'm wishing a good luck to all the others because I know that there is someone for everyone in this wonderful world.
Updated since 2019-04-26 19:03:44
12 - David Fox (47/M) - 2019-05-25 19:45:28
United States
Email:
Languages:
English
Hobbies/Interests:
Poetry, reading, watching TV, movies, word games
171 Silverleaf Lane
Islandia, Ny 11749
United States

Introduction:
Hi my name is David. I am looking for "snail-mail" inside the United States or e-mail pals from anywhere else. as it is very expensive to write to other countries. Friends onIy, I have a girlfriend. edit my own family0friendly poetry magazine (anything positive considered) preference given to U. S. writers. The address is on my profile. I red almost anything I can get my hands on, but mysteries, mostly. I love T. V. shows. and word games. E-mail or write to find out more...
Updated since 2019-05-25 19:42:38
13 - manny o. (49/M) - 2019-05-25 19:08:26
United States
Email:
Languages:
English
Hobbies/Interests:
Friendship
Introduction:
Looking for an emotionally rich but physically barren relationship. Looking for a person that I will never meet and may never speak to, but to whom I feel closer to than anyone else. Seeking a relationship that exists exclusively through emails. Sharing of time, daily events, thoughts, and dreams, etc. Offering a secure connection free from being judged or rejected. Just two people enjoying each other's company without the demands of a physical relationship. If you are seeking the same, someone you can be yourself with, the excitement of sharing with someone and making each other happy and you have the same interests and boundaries .. please reply. mamdok1@ yahoo. com
Updated since 2018-08-30 00:50:17
14 - Tom Bradway (50/M) - 2019-05-25 17:27:54
United States
Email:
c/o Mister Trenda
p. o. box 528007
Chicago Il., 60652

Introduction:
I'm knowledgeable in nutrition, with perfect health since birth>forever was/is an excessive walker(can share things i've seen/did), do u like beaches? If you're smart or Asian, for God's sake, befriend this Croatian. Asians create terrific talk.
Updated since 2018-06-10 18:11:19
15 - Doug Miura (70/M) - 2019-05-25 17:04:04
United States
Email:
Languages:
English
Hobbies/Interests:
Helping people
Introduction:
Century's Best Seller! "By reading your book's passages about women I see that you understand us far better than other men. I am learning much from it and wish to thank you." Judy Millendez. ​ Don't Be Stupid In Hawaii In December a Buick ran a red light and cut my compact in half and I went into a ten-day coma and was transferred to Rancho Los Amigos Hospital. After being there for nine months I grew impatient, decided to leave so I put on a suit and checked into the Airport Marriott. On the way up the elevator I met Lei, a beautiful Vietnamese woman with long black hair and sparkling conversation took us to my room. In the morning I asked "What are you doing later?" ​ "Nothing, why?" she responded. "I thought we could fly to Hawaii after we check out." I replied. "I have a ton of luggage." she said only half believing me. "The hotel will check it." I assured her. After a sumptuous breakfast we took a cab to the mall where I bought a backpack and filled it with two masks, snorkels and fins. Now I was all set to fly so Hawaii here we come! To get the. book free reply, you'll love it! I'm looking for women that are wise and would like to promote change. Join me? Doug Miura
Updated since 2019-04-09 00:20:13
16 - Joshua (34/M) - 2019-05-25 16:53:36
Malawi
Email:
Hobbies/Interests:
Reading, Politics, Travelling
Introduction:
Hi, I'm Josh, and I'm looking to find snail mail pen pals. I have not written or received a letter in a long while and I really miss that. These days, because of work, I don't get as much free time as I used to, but when I do, I love to read, discuss politics, write computer code for fun, play board games and card games, and take pictures of the places I visit. I speak Swahili and a bunch other Bantu languages of Central and East Africa. The past two years, I have tried to stay grounded looking after my little son. I wish to get him a puppy then go on a road trip in the second half of this year though. I plan to travel through Zambia and Tanzania. Please, send me an email if you would like to hear more about it. Thank you.
Updated since 2019-01-26 18:16:23
17 - alimovlex (23/M) - 2019-05-25 15:27:37
Russia
Email:
Languages:
English & German
Hobbies/Interests:
Sport, Engineering, Foreign languages, Travelling
Boulevard Novatorov 92
Kv. 34
Saint Petersburg
198215

Introduction:
Hi! I am Alex! Nice to meet you, my dear reader! Generally speaking, I am looking for a penfriend with whom I can share my life experience and knowledge. I would prefer usual calls over a boring chat. So, if you are ready for emotional discussions on weekends, you are welcome! Besides, I visited Bulgaria, Serbia, Turkey, Macedonia and Greece this year. Last year, I was in Finland, Estonia, and Sweden. Ultimately, if you are not afraid of me, drop me a word. Don't hesitate. Let's get acquainted! P. S. Snail mail is also welcome!
18 - Karen (26/F) - 2019-05-25 12:11:53
United Kingdom
Email:
Languages:
English
Introduction:
Hi! My name is Karen, I'm 26 years old, female and I live in a small town in the county of Oxfordshire (England). I like to think of myself as a loyal friend, a bit shy at first, but once I'm comfortable with someone I have a sick and twisted sense of humour! I have many varied interests, including: horses (I own 4), music (all types but especially metal in all it's glorious sub-genres), art, photography, reading and writing, long walks in the countryside, Paganism, conspiracy theories, history, etc. I am down to earth, and would love to start talking to new people with similar interests! My ideal pen pal would be male (sorry, ladies - I just tend to get along better with men!), aged 16 - 33, from Europe/UK/USA. I am happy to snail mail, but only after speaking via email or Whatsapp for a while first as I don't like handing out my address. Please only get in touch if you genuinely want to be my pen pal, will actually write back, and really do have similar interests! I hope to hear from you soon! :)
Updated since 2019-05-25 12:11:16
19 - Ohene Martin (18/M) - 2019-05-25 10:00:37
Ghana
Email:
Languages:
English
Hobbies/Interests:
music
Introduction:
I am ohene Martin from Ghana am cool, like laughing, am friendly cant talk much let's just chart for we to know ourselves better .
20 - Sergey (52/M) - 2019-05-25 05:29:30
Russia
Email:
Languages:
English & French
Introduction:
I am looking for friends for exchange postcards ( postal viewcards) and letter by snail mail)I am 52 years old and my name is Sergey